Welcome to the OFFICIAL 'About The Author' page of:
Cosmic Ordering With Vision Boards
Lisa Newton is a serial Author and UK Entrepreneur. She has written over 20 books in a variety of genres, but namely in business, finance & personal development. Her books include: Quickbooks Online, How To Start Your Own Bookkeeping Business, Cosmic Ordering with Vision Boards, Think & Grow Rich, Make the Most of Your Money and How to Write A Book In Two Weeks. Several of her books are available at Audiobooks on Audible. Lisa runs courses on how to write a book and has a book publishing company specialising in turning books into audio called Booglez Limited.
AUTHOR:
Cosmic Ordering With Vision Boards
Cosmic Ordering With Vision Boards
Cosmic Ordering With Vision Boards
Average Book Review Rating:
No ratings yet.
ABOUT THE AUTHOR
Born in Nottingham, UK, Lisa Newton moved to London to study Accounting with Marketing at Middlesex University. Graduating with a first class honours degree, she then went on to do an MSc in Investment Management at City University.  In the same month of the Masters graduation ceremony at City, Lisa formed her first company Boogles [which began primarily as a bookkeeping service] with £150. Her mum put in £50, and Lisa used £100 of her overdraft.
 A strong supporter of women in business and entrepreneurial people, Lisa is an Ambassador for Enterprising Women (the UK campaign to give women confidence and ambition to be enterprising – to have ideas and to make them happen). She is a member of the ICB & AAT.
Lisa is a serial entrepreneur and holds various directorships in various industries including telecoms, software, hair & beauty as well as finance. She has won various awards in Business including: Young Entrepreneur of the Year Award 2007 with Precious Online and in 2008 Enterprising Business Award and has been nominated and a finalist in numerous others including Boogles being short listed to the final 5, out of 14,500 entries for Best Bookkeeping Practice Lucas Awards in 2009 and 2011 and Boogles being short listed for Best Accounting Franchisor in 2011 by the BKN awards. In 2012 Boogles won Best Accounting Franchisor award.
Lisa does talks on manifesting and runs vision boards workshop online. Information on courses and products can be found at: www.Cosmic-Ordering.com
 Lisa supports the charity The MS Society. A speaker, consultant and an avid net-worker, Lisa enjoys meeting people and working on projects with like-minded individuals. In her spare time, Lisa likes travelling, dancing salsa, writing books and learning languages. More about the author can be found at: www.LisaNewton.co.uk
BOOK DESCRIPTION
BUY THIS BOOK DIRECT FROM THE AUTHOR/PUBLISHER
Postage and package:
Customer service email: lisa@lisanewton.co.uk
Click
HERE
to read the sellers terms and conditions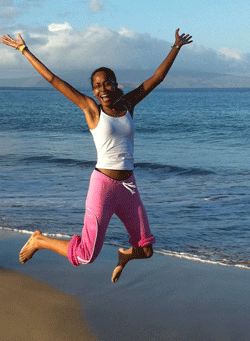 At Last, The Missing Piece of 'The Secret' – What They Didn't Tell You ….
You may have heard of 'The Secret´and ´the law of attraction´. Perhaps you've watched the movie or you've heard about this phenomenon through a friend and you've tried to apply it… and it didn't work! And perhaps you got frustrated and have now put the idea to one side. Hold on. It DOES work. And I suspect that deep down, somewhere in your subconscious mind you too *KNOW* it works. Maybe you've been seeing it work for other people and you want to know how they're doing it! How can you make this work for you?
For those cosmic-orderers, it can be difficult to explain 'how' it works, because it does just 'kinda' become a way of life. When you're adapt at this, it's like breathing. And when someone asks you 'how' – you can explain, but just by missing out one critical part – it's not the same. Some people want to understand HOW and WHY this really works. This book is not scientific and it only touches slightly on the metaphysical aspects. Think about WIFI. You can't SEE the signal with your naked eye, but that doesn't mean it's not there, working for you. If you could just flick on that switch (and it is literally that easy) – and 'turn on' your attraction – what could that mean for you?
What this book is all about, is applying the law of attraction and manifesting what you want, through placing orders with the universe through vision boards. The book outlines in detail how to create a board, what works, and (very importantly) what to do if you don't achieve the results that you want. There is a process to remove the blocks and to allow the energy to flow.
This information may seem a bit 'woo woo' to some – but if you choose not to believe – that's up to you. There's a lot of things in this world that we don't completely understand – e.g. like how to build the pyramids – but the results are still there. Once upon a time this type of ancient knowledge was fiercely guarded. It was kept secret from the masses. If you visit places like Tibet and meet the monks, you'll see all kinds of things (levitation, mind reading, energy) that in the western world, we'd call 'magic'. But maybe we've just been trained not to see and not to 'tap into' this universal energy that is open to each and every one of us. You don't need any 'special powers' – we can all manifest and create the exact experience that we want to have on planet earth.
 "Worth giving it a try… you may be surprised! It has a lot of good advice and clear instructions. You will have a lot of fun producing your own vision boards." Mrs Hazel Evans, Amazon Review
So if it's the money you want, the life experiences, the guy / girl of your dreams – your soul mate / twin flame, the house etc., anything and everything is possible with cosmic ordering. There are no limits to the possibilities. You can be shockingly surprised at how quickly the results can come through when you're aligned to the order.
Do you want to stay sceptical and keep yourself away from the life you really want? If you pursue the same process to cosmic ordering that you always have, you will continue to get the same results that you've always got. If you change your approach – or just GIVE IT A GO with an open mind – you will be pleasantly surprised. Our only disclaimer is – be careful about what you wish for… you just might get it!
I wish you all the best.
Happy Cosmic Ordering!
Lisa Newton
Author
BOOK REVIEWS
Mrs Hazel Evans
The proof is in the pudding. Worth giving it a try... you may be surprised! It has a lot of good advice and clear instructions. You will have a lot of fun producing your own vision boards.
Nelson Mandela
One cannot be prepared for something while secretly believing it will not happen.